Due to COVID-19, all Birdville ISD facilities will remain closed and all events/activities canceled until further notice. The free lunch feeding stations will continue through June from 10 a.m. to noon Monday through Thursday. For up-to-date information, visit birdvillschools.net/covid19.
Upcoming Events
Tuesday

Wednesday

Thursday

July 10, 2020

August 3, 2020
View Calendar
District Newsletter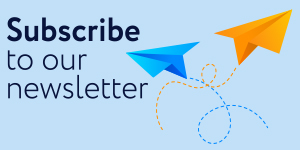 Tip Line
Help us, help you. Submit a tip!

Birdville ISD takes all tips seriously and will investigate at the appropriate level. If this is an emergency, call 911.

Note: When submitting a tip, please provide details including… Who, What, When, Where and your contact information, if BISD needs to contact you for additional information.
View 2019-20 Important Dates
Partners in Education (PIE) Recognitions
February 2020

Birdville Baptist Church in Haltom Church in Haltom City was recognized for its support of Birdville Elementary School. The church provides school supplies for students, classroom supplies for teachers and mentors, facilitates weekend backpack with food, and so much more.

---

We need you! School-support opportunities for parents, businesses and the community. Visit PIE website.
2020 Everyday Heroes Virtual Event - Teachers of the Year
Open Enrollment Video - Come Join the BISD Family!
Birdville ISD Personalized Education
Description: Transparency Stars

(Recognizing Local Transparency Achievements

Transparency Star - Traditional Finances

Transparency Star - Debt Obligations