Open Enrollment - Apply Today!
Tip Line
Help us, help you. Submit a tip!

Birdville ISD takes all tips seriously and will investigate at the appropriate level. If this is an emergency, call 911.

Note: When submitting a tip, please provide details including… Who, What, When, Where and your contact information, if BISD needs to contact you for additional information.
Partners in Education (PIE) Recognitions
February 2020

Birdville Baptist Church in Haltom Church in Haltom City was recognized for its support of Birdville Elementary School. The church provides school supplies for students, classroom supplies for teachers and mentors, facilitates weekend backpack with food, and so much more.

---

We need you! School-support opportunities for parents, businesses and the community. Visit PIE website.
District Newsletter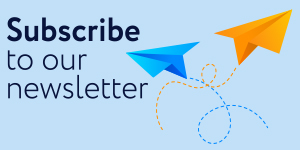 BISD Superintendent Speaks to BISD Family (April 9, 2020)
BISD District News
Choose Birdville Schools! BISD's Open Enrollment for the 2020–21 school year is Feb. 21 – May 1. Apply to join the BISD family today at choosebirdville.net. 

Health clinics. Fire departments. Schools. Even roads and highways. The census can shape many different aspects of your community. > Visit the BISD Census Website for more information.

STAAR EOC results from tests administered in December 2019 are now available. Click on title to view details on how to access the results.
Open Enrollment Video - Come Join the BISD Family!
Birdville ISD Personalized Education
Description: Transparency Stars

(Recognizing Local Transparency Achievements

Transparency Star - Traditional Finances

Transparency Star - Debt Obligations