Open Enrollment - Apply Today!
Anonymous Alert - Reporting System
Anti-bullying and safety app reporting system helps combat bullying and other negative activity.
Partners in Education (PIE) Recognitions
April 2021

Tyson Foods, represented by Terry Patton and Marte Amrine, was recognized as an active business partner with BISD's Career and Technology Education (CTE) program. Tyson Foods has generously supported CTE's student scholarship program for more than 10 years.

Birdville Council of PTAs 2020–21 President Candice Bishop, Fifth Vice President Clothes Connection Cathy Langston, and Sixth Vice President Supply Depot Melissa Flowers were recognized for their outstanding leadership of the Birdville Council of PTAs, Clothes Connection and Supply Depot.

---

We need you! School-support opportunities for parents, businesses and the community. Visit PIE website.
District Newsletter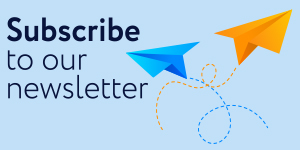 Open Enrollment Video - Come Join the BISD Family!
Birdville ISD Personalized Education
Description: Transparency Stars

(Recognizing Local Transparency Achievements

Transparency Star - Traditional Finances

Transparency Star - Debt Obligations