Upcoming Events
Thursday

February 26, 2020

February 27, 2020

March 2, 2020

March 3, 2020

March 4, 2020

March 5, 2020

March 6, 2020

March 9, 2020

March 10, 2020

March 11, 2020

March 12, 2020

March 13, 2020
View Calendar
Open Enrollment - Apply Today!
Tip Line
Help us, help you. Submit a tip!

Birdville ISD takes all tips seriously and will investigate at the appropriate level. If this is an emergency, call 911.

Note: When submitting a tip, please provide details including… Who, What, When, Where and your contact information, if BISD needs to contact you for additional information.
Partners in Education (PIE)


We need you! School-support opportunities for parents, businesses and the community. Visit PIE website.
District Newsletter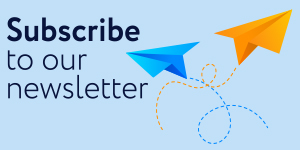 Partners in Education (PIE) Recognitions
Dunkin' Donuts and Nathan Pressler were recognized for their support of Green Valley Elementary. Each six weeks, they provide breakfast for the GATOR GREATS breakfast, as well as support for other scholar, staff and family events.

NRH20 and Stephanie Hee-Johnston were recognized for their support of Birdville ISD and the Birdville Council of PTAs Clothes Connection and Supply Depot. NRH20 has an annual school supply and shoe drive to support the Clothes Connection and Supply Depot to help families in need. The staff also provides educational classes across the District.
Labadie Drive next to the intersection with Hovenkamp Ave. will be closed for approximately seven days, depending on the weather, beginning Monday, Feb. 17 to install sewer lines for the new Richland Middle School campus. Click Read More to view map/details.
BISD District News
Friday, Feb. 14 is Student Early Release and Monday, Feb. 17 is Student Holiday.

STAAR EOC results from tests administered in December 2019 are now available. Click on title to view details on how to access the results.

The CAB offers students the opportunity to earn Associates Degrees while completing requirements for their high school diplomas. For more information, join us at one of the informational presentations.
Open Enrollment Video - Come Join the BISD Family!
Birdville ISD Personalized Education
Description: Transparency Stars

(Recognizing Local Transparency Achievements

Transparency Star - Traditional Finances

Transparency Star - Debt Obligations