District Newsletter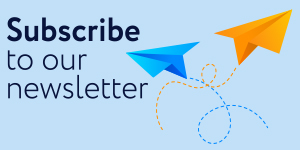 During a special called meeting on Monday, Aug. 3, the BISD Board voted to continue with the plan to begin school for all students with online learning on Monday, Aug. 24, with the exception of special education. (Select special education will be able to begin face-to-face on Aug. 24.) They also decided to begin face-to-face instruction on Tuesday, Sept. 8 for families that chose that option during the registration process. Click title to read complete message.

At the Thursday, July 23 Board meeting, trustees voted to accept administration's recommendation to push the start of school back to Monday, Aug. 24.

On Tuesday, July 21, Tarrant County Public Health and Human Services issued a Control Order ("the Order") requiring school districts to start school with virtual learning only through Sunday, Sept. 27. This means that all students and teachers will begin classes in online learning, and BISD will keep buildings closed to students for regular on-campus, face-to-face instruction and activities until after Sept. 27. Click title to read complete details.

The University Interscholastic League (UIL) released modifications to the 2020–21 UIL calendar and updated its COVID-19 risk mitigation guidelines. BISD administration just received this information and is thoroughly reviewing it. There is conflicting information between the order received from Tarrant County Public Health and the UIL. Click title to read complete message.

Today, the Texas Education Agency released updated guidance regarding in-person learning for the 2020-21 school year.

After meeting with our Birdville ISD high school band directors as well as district administration, and with the safety of our students as our greatest concern, we have made the difficult decision to not participate in competitive marching band activities this fall due to ongoing pandemic concerns. > Read complete message

The Texas Education Agency (TEA) released information to school districts on Tuesday, July 7, about the return to school in the fall. The District is working through that document and will provide the BISD family with more details as they become available. > Read complete message from Dr. Brown.

Birdville ISD has opened online registration EARLY for the 2020-21 school year. You may register online beginning Thursday, July 2 through August 26.

Complete details regarding Summer Strength Conditioning and Sport Skills Training Guidelines during COVID-19.

If you were unable to turn in your device at the Haltom High School drop off, you must return the device to BISD's Technology Department at 3126 Carson Street between 8:00 a.m. and 4:00 p.m. Monday-Thursday. View complete details.

Looking for some Summer Fun? Birdville ISD Summer Enrichment is now available for pre-K through Grade 12. Resources for reading, math, science, and social studies, as well as social-emotional and advanced academics, are included. > Read more

Every pre-K through fifth grade student will have access to online books throughout the summer. Click to view complete details.

Birdville ISD, as required by Senate Bill 139, is providing parents with Updates on Special Education. Click title or READ MORE to view the flyer

Stay informed with the website with district updates and coronavirus.
---

Guidance and Counseling Administrative Office

6125 East Belknap

Haltom City, Texas 76117

Phone (817) 547-5780

Fax (817) 547-5530

---
Guidance and Counseling Services

BISD counselors are vested in student success and healthy development through the support services they provide. Counselors work together with all BISD educators to create a dynamic learning community on every campus.

Counselors guide students toward success by serving as a strong connection for the many resources within the school district and the numerous community resources available in the Northeast Tarrant County area. As members of the BISD educational team counselors are dedicated to helping all students achieve their destination of graduation.

The Destination Graduation Journey begins in pre-kindergarten and continues through twelfth grade. Counselors serve as valuable guides throughout this journey and provide direction along the path in the areas of:

Academic success

College and Career Awareness

Individual Plann

Guidance Curriculum

Responsive Services

Destination Graduation

Destination Graduation is one of many journeys that students will make in a lifetime. Counselors and all members of the BISD family strive to assist students in becoming productive citizens who are focused on lifelong learning. We welcome you to learn more about guidance and counseling services by exploring the departmental links on the guidance and counseling web pages.

Vision for Guidance and Counseling Services

To implement a comprehensive developmental guidance counseling program that facilitates the success of ALL students in a unified system in a way that

establishes a diversified team approach to facilitate student success by providing guidance counseling services within the four recommended components: guidance curriculum, individual planning, responsive services and support services;

implements prioritized vertically aligned guidance strands in grades PK-12 in the areas of academic success, personal and social development and career and college guidance;

so that BISD achieves exemplary guidance counseling services that provide a healthy and dynamic component to the district wide educational infrastructure resulting in the optimum development of ALL students.

Guidance and Counseling Mission

We engage and encourage students and staff every day through meaningful work in guidance, student assistance and career counseling in a safe and caring environment.

Guidance and Counseling Administrative Office

6125 East Belknap
Haltom City, Texas 76117


Phone (817) 547-5780
Fax (817) 547-5530

View or contact current counselors for Elementary, Middle and High Schools.
Upcoming Events
August 24, 2020

August 26, 2020

September 7, 2020

September 28, 2020
View Calendar