Anonymous Alerts - Reporting System
Anti-bullying and safety app reporting system helps combat bullying and other negative activity.
District Newsletter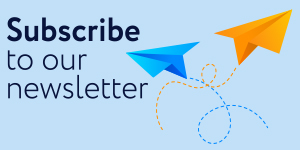 Do you need extra support with homework? Birdville ISD can help with K-12 academic needs! Introducing the Birdville ISD Homework Helpline. Sign up today to meet with an online support teacher via Zoom through your student portal! Sessions available Monday - Thursday 8 a.m. to 8 p.m. and Friday 8 a.m. to 4 p.m.

Birdville ISD Pre-K/Kindergarten registration opens online and in person starting April 1, 2021

TEA's announcement in January that in order to participate in STAAR/EOC assessments this spring, a student must be present at school. That announcement was followed by the Texas Tribune's interview with Commissioner Morath on Feb. 11. View complete message with details.

Students who are enrolled as face-to-face learners in Birdville ISD will follow the attendance guidelines and procedures listed in the Elementary and Secondary Student handbooks. View complete message.

For families that want their child(ren) to return to face-to-face instruction or switch back to online learning for the next six weeks, please contact your child's campus no later than noon on Friday, Sept. 18. > Click title for complete details. > Click title for complete details.

Birdville ISD Superintendent Dr. Darrell Brown announced on March 9 that the District is joining forces with Texas Health Resources to offer COVID-19 vaccinations to all District employees. This includes part-time and/or substitute employees. Click to read complete details.

BISD's board of trustees met in a special meeting on Monday, March 8 to discuss the District's current procedure requiring the wearing of face masks in all District facilities. This meeting resulted from Texas Education Agency (TEA) Commissioner Mike Morath's recent update of the public health guidance for schools as it relates to wearing masks. > Read more

Come join the BISD family as we celebrate Birdville schools. Take a virtual tour of any or all campuses as we Discover Birdville.

Because of the winter storm Feb. 15–19, BISD is adjusting the fourth, fifth and sixth six-weeks grading periods. View complete details.

Birdville ISD can help with K-12 academic needs! Introducing the Birdville ISD Homework Helpline. Click titles for details.

Before sending your child(ren) to school each day, YOU are responsible for screening them for COVID-19 symptoms. Click title to view complete details regarding symptoms.

Birdville ISD, as required by Senate Bill 139, is providing parents with Updates on Special Education. Click title or READ MORE to view the flyer
---

Counseling Services Administrative Office

6125 East Belknap

Haltom City, Texas 76117

Phone (817) 547-5780

Fax (817) 547-5530

---
Counseling Services

BISD counselors are vested in student success and healthy development through the support services they provide. Counselors work together with all BISD educators to create a dynamic learning community on every campus.

Counselors guide students toward success by serving as a strong connection for the many resources within the school district and the numerous community resources available in the Northeast Tarrant County area. As members of the BISD educational team counselors are dedicated to helping all students achieve their destination of graduation.

The Destination Graduation Journey begins in pre-kindergarten and continues through twelfth grade. Counselors serve as valuable guides throughout this journey and provide direction along the path in the areas of:

Academic success

College and Career Awareness

Individual Plan

Guidance Curriculum

Responsive Services

Destination Graduation

Destination Graduation is one of many journeys that students will make in a lifetime. Counselors and all members of the BISD family strive to assist students in becoming productive citizens who are focused on lifelong learning. We welcome you to learn more about guidance and counseling services by exploring the departmental links on the guidance and counseling web pages.

Vision for Counseling Services

To implement a comprehensive developmental guidance counseling program that facilitates the success of ALL students in a unified system in a way that

establishes a diversified team approach to facilitate student success by providing guidance counseling services within the four recommended components: guidance curriculum, individual planning, responsive services, and support services;

implements prioritized vertically aligned guidance strands in grades PK-12 in the areas of academic success, personal and social development and career and college guidance;

so that BISD achieves exemplary guidance counseling services that provide a healthy and dynamic component to the district-wide educational infrastructure resulting in the optimum development of ALL students.

Counseling Services Mission

We engage and encourage students and staff every day through meaningful work in guidance, student assistance, and career counseling in a safe and caring environment.

Counseling Services Administrative Office

6125 East Belknap
Haltom City, Texas 76117


Phone (817) 547-5780
Fax (817) 547-5530

View or contact current counselors for Elementary, Middle and High Schools.
Upcoming Events
Today

April 21, 2021

April 22, 2021

May 3, 2021

May 4, 2021

May 5, 2021

May 6, 2021

May 7, 2021

May 8, 2021

May 9, 2021

May 10, 2021

May 11, 2021
View Calendar