Welcome to Cheney Hills Elementary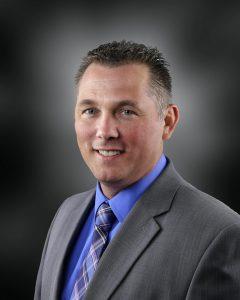 BISD Announces Cheney Hills Elementary Principal



Birdville ISD Superintendent Dr. Darrell Brown announced the appointment of Shane Conklin, Ed.D., as principal of the new Cheney Hills Elementary. The new campus was approved by voters as part of the 2018 Bond and is scheduled to open August 2021. Students from Major Cheney Elementary at South Birdville and Richland Elementary will come together in August to become the student body of Cheney Hills Elementary.
Conklin has been principal of Major Cheney Elementary at South Birdville since July 2020. Prior to joining Birdville ISD, he was assistant superintendent of curriculum and instruction in Decatur ISD from 2018–20, director of student and staff services in Coppell ISD from 2016–18, director of human resources in Granbury ISD from 2015–16, director of secondary education and leadership in White Settlement ISD from 2013–15. He has served in various other education positions since 1999.
He earned his bachelor's degree from the University of Northern Iowa, his master's degree from The University of Texas at Arlington, and doctorate from Nova Southeastern University.


On Thursday, Nov. 22, BISD's board of trustees approved Cheney Hills Elementary as the name of the new partner elementary replacing Cheney and Richland elementary schools. A committee made up of community members from Richland Elementary and Major Cheney Elementary recommended several names, possible school colors, and mascots to a subcommittee of the Board. The Board subcommittee recommended to the full Board to name the new school Cheney Hills Elementary. The school colors shall be red and blue with an accent of gold, and they (staff and students) shall be known as the Cardinals [the mascot]. The Board unanimously approved the recommendations. This new campus was approved by voters in the 2018 bond and is scheduled to open in fall 2021.
---