District Newsletter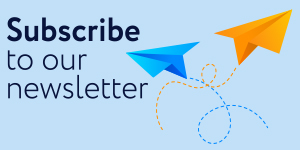 Anonymous Alert - Reporting System
Anti-bullying and safety app reporting system helps combat bullying and other negative activity.
ANNOUNCEMENTS
2020 - 2021
Annual Salary Notifications
Please verify your salary.


---

Important – Please Read!

BISD recently revised Board Policy DEC (LOCAL) regarding

Compensation for Unused Leave Days at Retirement.

Click the link below to view Policy update.



---

Calculate the date your retirement notice must be received by HR
in order to receive maximum compensation for unused leave days below:

> Retirement Notice Calculator



---

Employment Verifications

Birdville ISD is now using The Work Number
for employment verifications.
Please direct any verifications of employment to:
http://theworknumber.com or
1-800-367-5690.



Written verifications of employment should be directed to
the Payroll Department:
payroll2@birdvilleschools.net.

Thank you.



---

Replacement ID Badges



Current employees may contact

the Technology Department
for a replacement ID Badge.

---

Human Resources Department


Birdville ISD Administration Building,

6125 East Belknap Street

Haltom City, TX 76117




8:00 - 4:30 Monday - Thursday

8:00 - 4:00 - Friday

HR Main #: (817) 547-5739 | HR Fax #: (817) 547-5536



BISD District News
With a mix of face-to-face and online learning, BISD will only post progress reports online in Skyward Family Access for parents/guardians. Campuses will not be printing and sending home paper copies of progress reports. If a paper copy is needed, parents/guardians should contact the campus to request a copy.