Popular Links
Birdville Collegiate Academy News
Academic Calendar

Free and Reduced Lunch Application
Partners in Education (PIE)


We need you! School-support opportunities for parents, businesses and the community. Visit PIE website.
Anti-bullying and safety app reporting system helps combat bullying and other negative activity.
District Newsletter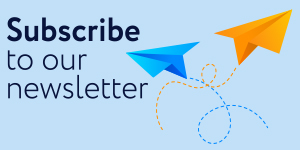 Collegiate Academy of Birdville
Do you need extra support with homework?

Welcome to Tutor.com for secondary students in Birdville ISD! Students have unlimited access to 24/7, on-demand, online tutoring support services through Tutor.com at no cost to families. Students can connect online any time, any place, and in most 6-12 subjects for however long they need. Tutoring may be on demand and/or scheduled at a convenient time for the student and/or family. Students may access this site from their phone or computer in the BISD portal or www.tutor.com/birdvilleisd. To download the app for your device, go to the bottom of the homepage for the links in "Get the App".

---

The Collegiate Academy of Birdville

Birdville ISD and our higher education partner - Tarrant County College–Northeast Campus - provide coursework to our students allowing them to earn a high school diploma while also earning their Associate of Arts through TCC.

By implementing rigorous instruction, innovative instructional strategies, and the intensive cognitive support necessary for creating a college-going culture, the Collegiate Academy of Birdville (CAB) is helping students build the skills and knowledge necessary for college. At the CAB we provide academic, social, and emotional support services to ensure student success. Through our partnerships with AVID (Advancement Via Individual Determination) and Parchment Pathway (a component of the Texas Institute of Leadership and Business Management) our students develop strong personal, professional, and academic habits; participate in mentorships through TILBM; and seek opportunities to serve as interns with local businesses, government institutions, and educational organizations.