Collegiate Academy of Birdville Interviews
The Collegiate Academy of Birdville will be interviewing all applicants for the 2020-2021 school year from February 24 - March 6. The CAB offers students the opportunity to earn Associates Degrees while completing requirements for their high school diplomas.
We look forward to meeting each of you an answering your questions about the program.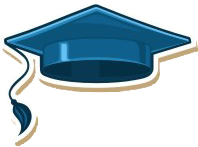 > Application is Closed
Applicants -
The application window closed on February 22nd.
The Lottery has been Canceled
The Lottery will occur on March 19th, but the individual students will not be informed that night. Students will be informed at their middle school campuses on either March 20th or March 23rd.
Good Luck in the Lottery!!!
We hope to have you join us next year at the CAB.
---
Birdville ISD and Tarrant County College–Northeast Campus are partnering to open the first early college high school within Birdville ISD in the fall of 2019.
By implementing rigorous instruction, innovative instructional strategies, and the intensive cognitive support necessary for creating a college-going culture, the Collegiate Academy of Birdville (CAB) will help students build the skills and knowledge necessary for college success. CAB will provide academic, social, and emotional support services to ensure student success. AVID instructional strategies and mentorship will continue to be an instrumental component of the Collegiate Academy of Birdville.