---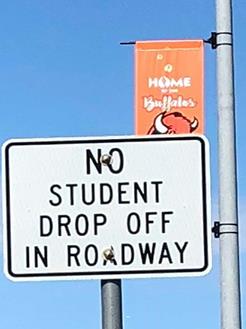 Everyone at Haltom High School cares for the safety of our students,
so it is concerning when students are dropped off on Haltom Road.
With the amount of traffic we have on Haltom Rd. we ask that you please consider your child's safety.
We thank everyone that safely drops students off in the designated areas of the Student Parking Lot.
Also, please always be aware of students crossing the street anytime you drive past the building.
Students, for safety's sake - PLEASE be aware when you are walking to school – ALWAYS stay on the sidewalk – do not walk on Haltom Rd. or any other street. We ask that you watch for ANY Motor vehicle when you are walking to school at ANY time.