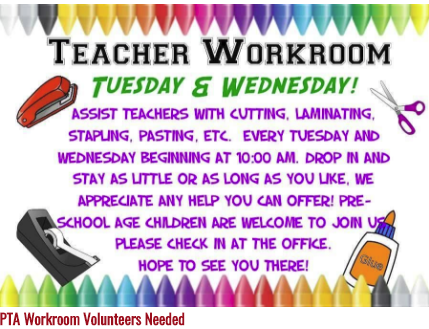 TEACHER WORKROOM
Tuesday & Wednesday
Assist teachers with cutting, laminating, stapling, plasting, etc.
Every Tuesday and Wednesday beginning at 10:0 AM. Drop in and
Stay as little or as long as you like. We appreciate any help you can offer!
Preschool age childrne are welcome to join us. Please check in at the office
Hope to see you there!