Open Enrollment - Apply Today!
Open Enrollment Application
for 2019-20 will REOPEN
Monday, July 30 at 8 A.M.
District Newsletter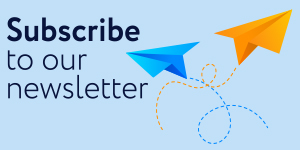 Partners in Education Recognitions
Rev. Mike and Cheryl Kerzee with Smithfield United Methodist Church were recognized for their support of Smithfield Elementary. The church provides mentors and volunteers to the school. In addition, they recently paid off all overdue lunch account balances for the students.

Birdville Council of PTAs 2018–19 President Lauren Althoff, First Vice President/Volunteer Coordinator Tami Copeland (not pictured), Fifth Vice President–Clothes Connection Becky Bolstad, and Sixth Vice President–Supply Depot Cathy Langston were recognized for their outstanding leadership of the Birdville Council of PTAs, Volunteer Partnership, Clothes Connection and Supply Depot.
Open Enrollment Video - Come Join the BISD Family!
Mindy Anstey, deaf education teacher at Porter Elementary, was named a finalist in ATPE's Educator of the Year awards - Elementary Category.

Birdville students show how a whiffle ball leads to a career in engineering. Click title to view complete story.

All BISD campuses and offices will be closed Monday, May 27 for Memorial Day Holiday and will RESUME on Tuesday, May 28.

The graduations will be broadcasted LIVE. To view the Birdville, Haltom or Richland high school ceremonies, CLICK announcement title to redirect to website and select the appropriate BISD school and corresponding graduation time.

Inaugural Class Members in the Collegiate Academy of Birdville Each Receive $12K in Scholarships

View graduation details for Shannon HS, Birdville HS, Haltom HS and Richland HS online. Congratulations to the graduates of Class of 2019.
Description: Transparency Stars

(Recognizing Local Transparency Achievements

Transparency Star - Traditional Finances

Transparency Star - Debt Obligations
BISD District News
View complete story on BISD Students Go Fishing For STEM Success [opens in new window]

The 5th and 8th grade STAAR Reading and Math results from the tests taken in April 2019 will be released soon (4/30 – Texas Assessment Website and 5/2 in Skyward Family Access). > Click title to view steps on how to review your student's results.
Birdville ISD Personalized Education