Open Enrollment - Apply Today!
Anonymous Alert - Reporting System
Anti-bullying and safety app reporting system helps combat bullying and other negative activity.
Partners in Education (PIE) Recognitions
February 2020

Birdville Baptist Church in Haltom Church in Haltom City was recognized for its support of Birdville Elementary School. The church provides school supplies for students, classroom supplies for teachers and mentors, facilitates weekend backpack with food, and so much more.

---

We need you! School-support opportunities for parents, businesses and the community. Visit PIE website.
District Newsletter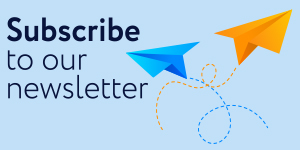 BISD District News
With a mix of face-to-face and online learning, BISD will only post progress reports online in Skyward Family Access for parents/guardians. Campuses will not be printing and sending home paper copies of progress reports. If a paper copy is needed, parents/guardians should contact the campus to request a copy.

Student-athletes are preparing to return to fields and courts for the 2020–21 athletics competition season. Games are open to limited public attendance. The District will continue to follow guidelines from the University Interscholastic League (UIL) and other agencies related to masks (paper or cloth) and social distancing. > Click title to view ticket and LIVE streaming details

Dashboard for current COVID-19 active cases within BISD is now available. In addition, view details on family notifications. > Click title to view information
Open Enrollment Video - Come Join the BISD Family!
Birdville ISD Personalized Education
Description: Transparency Stars

(Recognizing Local Transparency Achievements

Transparency Star - Traditional Finances

Transparency Star - Debt Obligations