District Newsletter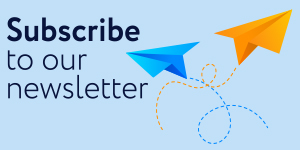 Partners in Education Recognitions
Eddie Suarez of the El Chico Café in Richland Hills was recognized for his support of Richland Middle School. The restaurant provides meals for students, parents and staff, as well as supports the annual Hispanic Heritage Night.
Description: Transparency Stars

(Recognizing Local Transparency Achievements

Transparency Star - Traditional Finances

Transparency Star - Debt Obligations
Open Enrollment Video - Come Join the BISD Family!
BISD District News
Apply for Open Enrollment for 2019-20.

All BISD offices and campuses will be closed. Enjoy your week!

Visit the Discover Birdville site for details on event. [opens in new window]
Upcoming Events
Today

Monday

Thursday

March 4, 2019

March 5, 2019

March 6, 2019

March 7, 2019

March 8, 2019

March 10, 2019
View Calendar
Discover Birdville - How Technology is used in BISD
---

Notice of Public Hearing




To Discuss The




2017–18 District Texas Academic Performance Report (TAPR)

Birdville Independent School District will hold a public hearing
at 7 p.m. on Thursday, February 28, 2019
in the Boardroom at the
Administration Building
6125 E. Belknap
Haltom City, TX 76117.

The purpose of the meeting is to allow members of the public
to speak regarding the TAPR report.

---