Open Enrollment - Apply Today!
Anonymous Alert - Reporting System
Anti-bullying and safety app reporting system helps combat bullying and other negative activity.
Partners in Education (PIE) Recognitions
November 2020

The Community Enrichment Center (CEC), represented by president and chief executive officer Randy Clinton and community outreach coordinator Alex Ng, was recognized through the Texas Association of School Board's "Stand Up For Texas Public Schools" business recognition program. The CEC was recognized for their ongoing, generous contributions and partnership with Birdville ISD.

---

We need you! School-support opportunities for parents, businesses and the community. Visit PIE website.
District Newsletter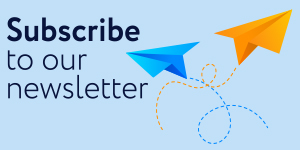 Congratulations to Birdville ISD's 2021 District Teachers of the Year
BISD's board of trustees met in a special meeting on Tuesday, May 11, and voted to update the District's current procedures regarding face masks and COVID-19 related quarantines.

View details for Kindergarten 2021-22 Registration.

At a special called Board meeting on Tuesday, April 27, the BISD Board of Trustees unanimously approved the selection of Dr. Gayle Stinson as the lone finalist for the superintendent of schools. She will replace Dr. Darrell G. Brown who is retiring at the end of the 2020-21 school year.

Do you need extra support with homework? Birdville ISD can help with K-12 academic needs! Introducing the Birdville ISD Homework Helpline. Sign up today to meet with an online support teacher via Zoom through your student portal! Sessions available Monday - Thursday 8 a.m. to 8 p.m. and Friday 8 a.m. to 4 p.m.

Students who are enrolled as face-to-face learners in Birdville ISD will follow the attendance guidelines and procedures listed in the Elementary and Secondary Student handbooks. View complete message.

Birdville ISD Superintendent Dr. Darrell Brown announced on March 9 that the District is joining forces with Texas Health Resources to offer COVID-19 vaccinations to all District employees. This includes part-time and/or substitute employees. Click to read complete details.

BISD's board of trustees met in a special meeting on Monday, March 8 to discuss the District's current procedure requiring the wearing of face masks in all District facilities. This meeting resulted from Texas Education Agency (TEA) Commissioner Mike Morath's recent update of the public health guidance for schools as it relates to wearing masks. > Read more

Come join the BISD family as we celebrate Birdville schools. Take a virtual tour of any or all campuses as we Discover Birdville.

Because of the winter storm Feb. 15–19, BISD is adjusting the fourth, fifth and sixth six-weeks grading periods. View complete details.

Birdville ISD can help with K-12 academic needs! Introducing the Birdville ISD Homework Helpline. Click titles for details.

Before sending your child(ren) to school each day, YOU are responsible for screening them for COVID-19 symptoms. Click title to view complete details regarding symptoms.

Birdville ISD, as required by Senate Bill 139, is providing parents with Updates on Special Education. Click title or READ MORE to view the flyer
Open Enrollment Video - Come Join the BISD Family!
Birdville ISD Personalized Education
Description: Transparency Stars

(Recognizing Local Transparency Achievements

Transparency Star - Traditional Finances

Transparency Star - Debt Obligations