Open Enrollment - Apply Today!
Anonymous Alert - Reporting System
Anti-bullying and safety app reporting system helps combat bullying and other negative activity.
Partners in Education (PIE) Recognitions
November 2020

The Community Enrichment Center (CEC), represented by president and chief executive officer Randy Clinton and community outreach coordinator Alex Ng, was recognized through the Texas Association of School Board's "Stand Up For Texas Public Schools" business recognition program. The CEC was recognized for their ongoing, generous contributions and partnership with Birdville ISD.

---

We need you! School-support opportunities for parents, businesses and the community. Visit PIE website.
District Newsletter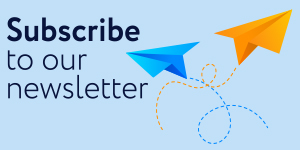 Governor Greg Abbott announced today the ending of the state's face covering mandate effective Wednesday, March 10. View complete message.

Because of the winter storm Feb. 15–19, BISD is adjusting the fourth, fifth and sixth six-weeks grading periods. View complete details.

The GT Department is planning two exciting summer enrichment opportunities for 2021. The registration deadline is March 31.

The Texas Education Agency (TEA) has recognized that many students across the state are not experiencing academic success in a remote learning environment. > Click title to view complete message

Birdville ISD can help with K-12 academic needs! Introducing the Birdville ISD Homework Helpline. Click titles for details.

For families that want their child(ren) to return to face-to-face instruction or switch back to online learning for the next six weeks, please contact your child's campus no later than noon on Friday, Sept. 18. > Click title for complete details. > Click title for complete details.

Before sending your child(ren) to school each day, YOU are responsible for screening them for COVID-19 symptoms. Click title to view complete details regarding symptoms.

Birdville ISD, as required by Senate Bill 139, is providing parents with Updates on Special Education. Click title or READ MORE to view the flyer
Open Enrollment Video - Come Join the BISD Family!
Birdville ISD Personalized Education
Description: Transparency Stars

(Recognizing Local Transparency Achievements

Transparency Star - Traditional Finances

Transparency Star - Debt Obligations