Welcome to Birdville ISD's Guidance and Counseling Services. BISD counselors are vested in student success and healthy development through the support services they provide. Counselors work together with all BISD educators to create a dynamic learning community on every campus.
Counselors guide students toward success by serving as a strong connection for the many resources within the school district and the numerous community resources available in the Northeast Tarrant County area. As members of the BISD educational team counselors are dedicated to helping all students achieve their destination of graduation.
The Destination Graduation Journey begins in pre-kindergarten and continues through twelfth grade. Counselors serve as valuable guides throughout this journey and provide direction along the path in the areas of:
Destination Graduation
Destination Graduation is one of many journeys that students will make in a lifetime. Counselors and all members of the BISD family strive to assist students in becoming productive citizens who are focused on lifelong learning. We welcome you to learn more about guidance and counseling services by exploring the departmental links on the guidance and counseling homepage.
Vision for Guidance and Counseling Services
Birdville ISD Counseling Department's vision of "Guidance, Advocacy and Empowerment" is the foundation for success for all students and staff in academics, career and personal/social aspects of life.
Guidance and Counseling Mission
The mission of the BISD Counseling Department is to ensure that all students position themselves to excel with integrity in an ever changing global society through innovative and responsive learning environments utilizing guidance, individual planning, responsive services and system support.
We believe that …
1.
Human beings are complex with unique intellectual, social, emotional, and physical needs.
2.
Every person is unique by design, with abilities, gifts and talents
.
3.

Every person has inherent value and unique potential.
4.

All people are innately curious.
5. Relationships are an inherent human need.
6.

Personal responsibility is essential and noble for all
.
7.

Family profoundly impacts who we become.
8.

Character is developed through life experiences.
9.

With a privilege comes responsibility and accountability.
10.

A physically and emotionally safe environment encourages learning
.
11.

Learning is not limited by time or space
.
12.

Freedom is a universal desire to be promoted and preserved.
13.

Values drive choices.
14.

Change is
consta
n
t
.
Guidance and Counseling Strategies
We will craft a system of innovative guidance and counseling approaches, patterns, and practices that respond to the unique needs, interests, and talent
s of all students. We will ensure a culture of integrity, service and community service to excellence, innovation, and responsiveness. We will expand and enhance unique guidance and counseling opportunities through strategic partnerships both in and outside the district
.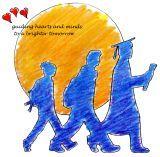 6125 East Belknap
Haltom City, Texas 76117

Phone (817) 547-5780
Fax (817) 547-5530
Stay Informed
Click "SUBCRIBE" button and you will be ready to receive eAlerts when changes are made to this section.
If you do not see the "SUSCRIBE" button click on the Sign In or Register button in the top right corner of this page.
Revised 4/27/17