Kathryn Dobbins in Financial Literacy Promotion Project
Julia Lee in Hospitality and Tourism Operations Research.
Good Luck!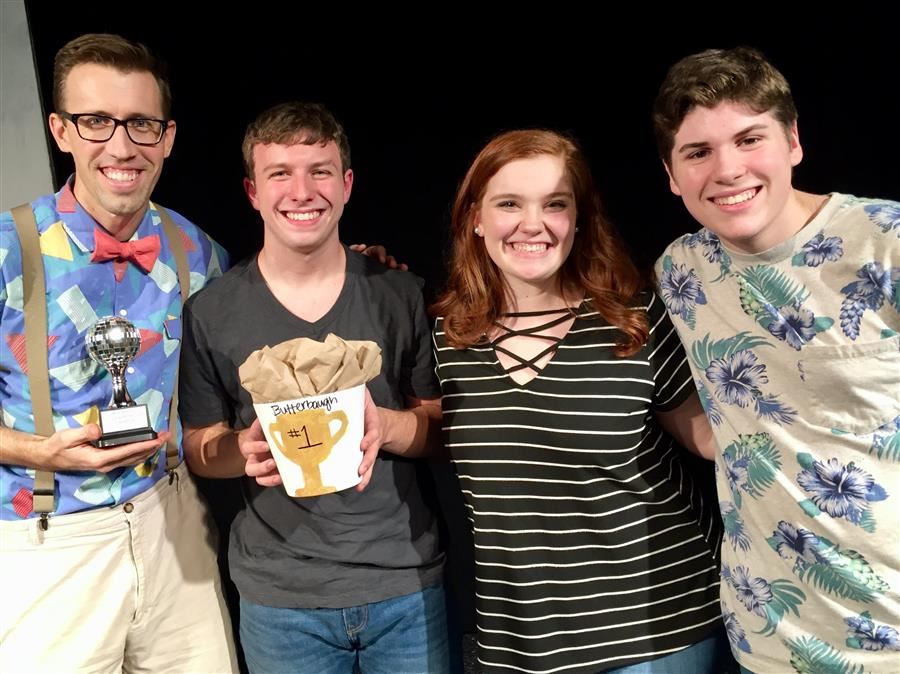 Winning team from Acting with the Stars! A huge thank you to the teachers who let their inner thespian shine!
(Mrs. Lundy, Ms. Keeton, Ms. Carr, Mrs. May, Mr. Butterbaugh (champion), Mr. Schilling, Mr. Little)

Congratulations to the Rebel XC team for their success at the Nike Regional Cross Country Meet this past weekend.
Against 110 teams our girls qualified and competed in the ELITE division and placed 14th overall and 3rd in 5A. Our boys placed 5th in the varsity division and 1st in 5A.
A special congrats goes out to Binta Ka for medaling 7th overall and 1st in 5A.
Congratulations to our National Merit Semi-Finalists
Peyton Murrell (In front of the Richland Rebel banner)
Michael Bonnet (in the blue shirt in front of the brick wall)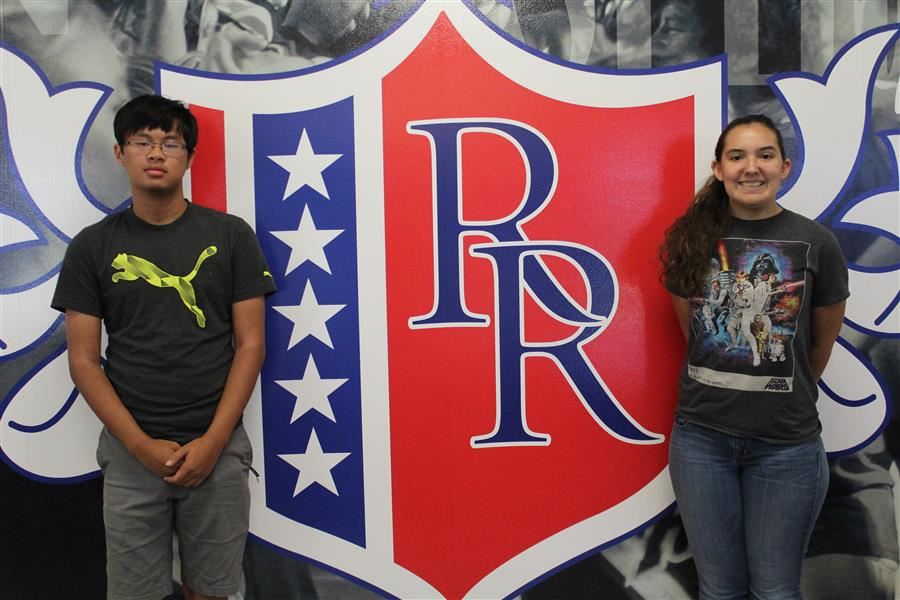 Congratulations to uur two National Commended Scholars:
Grit Saichua and Briana Steelman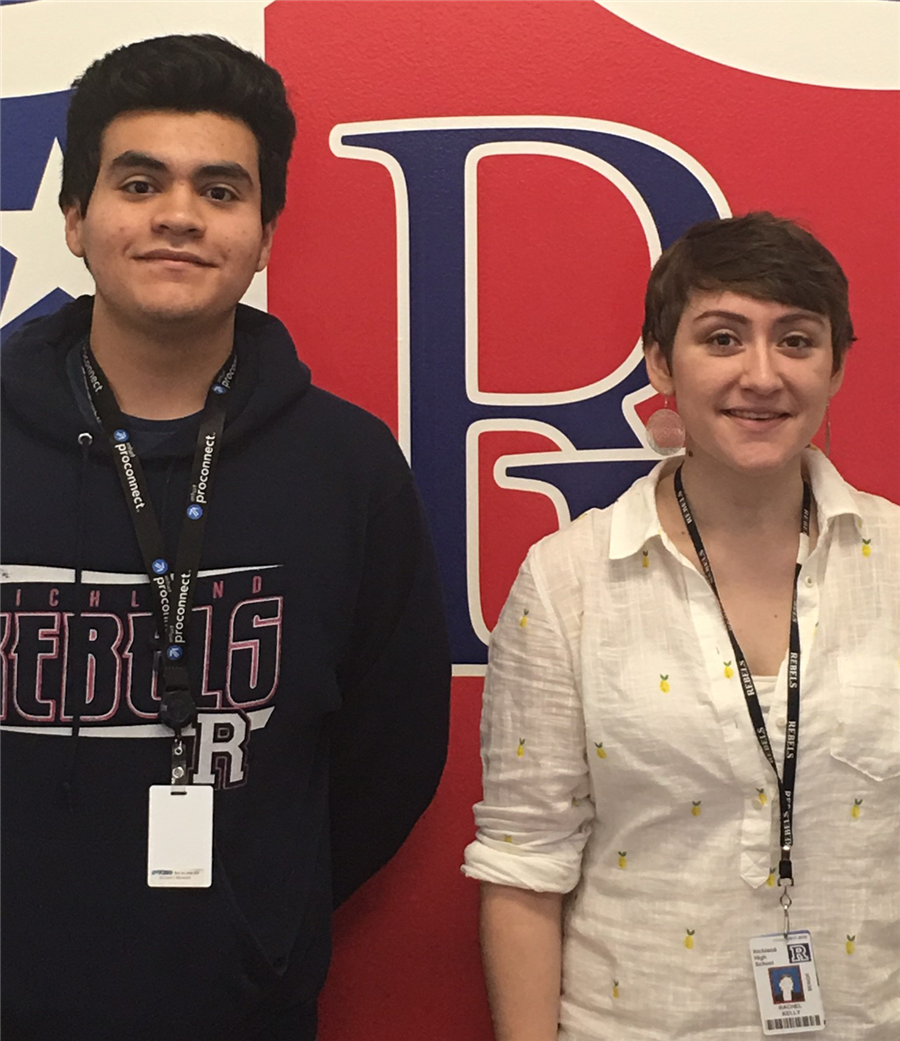 Congratulations to our two National Hispanic Scholars
David Serrato and Rachel Kelly

Congratulations to Brandon Ford, Michael Britt, Fisher Griffin, and Tony Anderson for being selected to the Region 31 All-Region Jazz Band. Brandon Ford also advanced to the Area round of the TMEA Jazz Auditions. What a great day for Rebels Jazz!