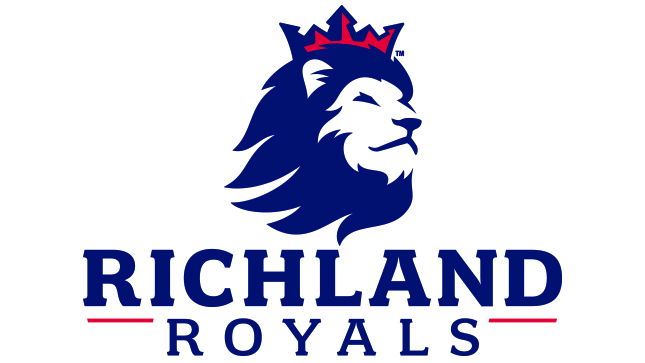 Senior College Information
Senior FAFSA Parent Letter - FAFSA requirement

This packet includes all information delivered to seniors in the Fall of 2021.

Testing

Seniors planning to attend a 4 year university after graduation will need to take either the SAT or ACT to meet admissions requirements. Students may get registration information and fee waivers if on free/reduced lunch in the counseling office. The RHS counselors recommend that students take each test at least once.

**Many colleges/universities are test-optional for Fall 2021 admission due to Covid-19. Please check with all schools applying to for the most updated information**

Some universities practice "super-scoring," whereby they take the best of each subsection grade from the SAT or ACT across test administration dates. For example a student that scores a 500 on verbal on the November SAT but a 600 on the December SAT will have the 600 considered in admissions, regardless if the overall composite score was lower. For this reason it is advisable to take both the SAT and ACT twice.

Students on free and reduced lunch may qualify for a testing waiver, allowing them to register for two SAT and two ACT tests at no cost. Students should see their counselor to obtain a waiver. Students who use a fee waiver for ACT or SAT may also qualify for a college application fee waiver.

To sign up for the SAT visit https://www.collegeboard.org/

To sign up for the ACT visit www.actstudent.org
TSI/Accuplacer

All two year and four year public schools in Texas require students meet standard on the TSI in order to enroll in classes. Students should take this test during senior year. Some students may be exempt from testing on the basis of their SAT/ACT scores or STARR results. Counselors are able to inform students if they are exempt.

The TSI will be offered with limited space availability during the school year for students planning to attend TCC after graduation.

Students who need the TSI for TCC or other colleges/universities are able to take the test on the TCC campus for a nominal fee.

To learn more about the TSI visit https://accuplacer.collegeboard.org/

TSI Exemption

Are you exempt from the TSI?

Accuplacer Student Portal

Click here to check your TSI scores
SAT Subject Tests

Some colleges require that students take SAT Subject Tests for admissions purposes. These are typically required by top-tier universities such as Rice or Columbia. These tests are only administered on specific SAT administration dates. Some schools may require these for admissions only into specific majors. Students are advised to check with the colleges to which they are applying to see if these tests are required.

To learn more about SAT Subject Tests visit https://collegereadiness.collegeboard.org/sat-subject-tests
College Applications

Two common applications exist that allow students to apply to most colleges on the same platform. Applytexas.org is the common platform for all public, and some private, Texas colleges and universities. The Common App, which can be found at commonapp.org, allows students to apply to out of state and private schools on a common platform. Students are able to create free accounts on both sites and complete multiple applications on the same platform. Students are highly advised to save their usernames and passwords for these accounts in a safe and readily accessible location.

To create an account with Apply Texas visit www.applytexas.org

To create an account with the Common App visit https://www.commonapp.org/

College Application Fee Waiver for students who qualify
Financial Aid

The Free Application for Federal Student Aid (FAFSA) opens on October 1st. The information for the 2021-2022 FAFSA will be based on parent's 2019 tax returns.

The FAFSA determines a student's eligibility for federal grants, work-study, and loans based off of income, household size, and number of family members in college. Colleges and universities utilize the information on the FAFSA to addtionally determine need-based financial aid that a student may receive directly from the school. Some schools require an additional document called the CSS profile. This is a more in-depth financial aid form to better help determine eligibility for need based institutional aid, and has no bearing on federal aid.

Non-citizens/Permanent Residents:

The Texas Application for State Financial Aid (TASFA) is used to collect information to help determine eligibility for state financial aid programs that are administered by institutions of higher education in the state of Texas. Students that are classified as a Texas Resident who cannot apply for federal financial aid using the Free Application for Federal Student Aid (FAFSA) are encouraged to complete the TASFA.

The Texas state priority deadline for many institutions of higher education is January 15, 2021 for the 2021-22 award year. RHS counselors recommend that all students fill out the FAFSA/TASFA as early as possible, regardless of their post-secondary plans.

To create an FSA ID visit https://fsaid.ed.gov

To fill out the FAFSA visit https://studentaid.ed.gov/sa/fafsa

To Fill out the TASFA visit http://www.collegeforalltexans.com/index.cfm?objectid=A3119543-CBF8-C202-F1B0EEFD5F4B9805

A Student's Guide to Your First Year of College

How Do I Live on a Budget at College?

Financial Aid Nights--November 2020

Tarrant County College FAFSA Workshop

General Information for Financial Aid provided by UT Arlington

Instructional Video for Filling out 20-21 FAFSA
Scholarships

The internet offers scholarship search services, but beware of scams. Scholarship searches asking for a fee should be avoided, as these can be found on your own at no cost.

Colleges and Universities offer scholarships directly from the institution. These are generally a mix of merit and need based scholarships. Information on these scholarships can be found on each college/university financial aid webpage.

The RHS Counselors have compiled a list of valid scholarship that can be found at https://www.birdvilleschools.net/domain/8427
Transcripts

BISD is using a service called Parchment to electronically send transcripts to colleges and universities. Students can access Parchment by clicking here.

Current Students--Class of 2021

First 3 transcripts are free of charge. Additional transcripts are $3 per transcript

In addition to the transcripts sent for admissions purposes, students must also mail a final transcript to the college they will be attending in the fall.

Final transcript requests must include final senior grades and will need to be requested after 5/24/2021. Students will receive an email when final transcripts are available to be sent.
Dual Credit

Students that have obtained dual credit through TCC, TWU, or UTA during their time at Richland must send an official transcript directly from that college or university to the university they will be attending after graduation. Students make these requests for transcripts through the individual colleges and are solely responsible for ensuring this takes place.

For more information on Dual Credit at RHS visit the TCC Dual Credit or TWU Dual Credit websites.
College Visits

Students are encouraged to attend college preview days or scheduled college tours for the colleges/univerisities they are interested in. Check the individual college websites for dates that events are taking place or contact the admissions office to schedule a visit.

RHS Students are allowed 2 absences for college visit days during both 11th and 12th grade. The attendance office is able to provide details on attendance requirements for your visit.
NCAA

If a student plans to play Division I or II athletics in college, they must register with the NCAA Clearinghouse. The application can be found at www.ncaaclearinghouse.net

Be sure to create a PIN number and keep it in a secure place so that you will be able to access your records, and let your counselor know to send your transcripts.

For more information on NCAA visit https://web3.ncaa.org

For a detailed presentation about NCAA and creating an account through the NCAA eligibility center, visit here

Students on free or reduced lunch may qualify for a fee waiver. Students must create an account first, then notify your counselor to request a fee waiver.