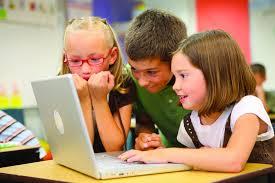 Students who wish to be screened for GATE services MUST have a completed GATE Parent Referral Form. Referral forms for 2-5 grade students are due December 11, 2020 at 4:00 pm. You may complete a GATE Parent Referral Form electronically using the links below:
Use the appropriate link below to access the GATE Parent Referral Form for your child
Screening Timeline for GATE Services 2020-2021 (Please note, due to COVID, timelines may be adjusted for the health and safety of students and staff)
Timeline for GATE Screening 2020-2021 School Year
Special Screening Situations

Transfer students: If a student transfers to Birdville ISD that was identified for gifted and talented services in a previous district, that student will be screened for GATE services after verification of the GT identification from the previous district. Data from the previous district that is less than two years old may be considered by the GATE Placement Committee. If data is more than two years old, new data will be collected to determine if gifted services are appropriate. If your child is a transfer student, please contact Stacye Onstott, Coordintor of Gifted Services. Contact Stacye Onstott here. Be certain to include: child's name, child's current grade level, child's previous campus and district, and child's current home campus in Birdville ISD. If a student was identified for GATE services at one Birdville campus and transfers to another Birdville campus, that student will continue to receive GATE services.

Special Education students: Data used to determine special education services for students may be used to help determine GATE placement as long as it is less than two years old.

Outside Test Scores: GATE Placement Committees will consider test scores from assessments given outside the district as long as the testing occurred in a public or private educational setting. GATE Placement Committees do not accept test scores from private assessments.

GATE Placement Committee Decision Appeal Process

If a student is not recommended for GATE services by the GATE Placement Committee, a parent, student, or Birdville ISD personnel, may request a formal reconsideration of the decision if one of the following four criteria are met:

The home language of the student is not English, and there is evidence that this has impacted the results of the screening process.

The student has a disability as identified through the ARD or 504 committee that may have an impact on the screening process.

There is documented evidence that the student was experiencing emotional stress during the screening process due to a life change (ie divorce, death of a close family member, etc...)

The student meets the criteria on two or more of the screening measures.

Level I: Formal Concern

Parent, student, or Birdville ISD personnel must

file a formal appeal to the Coordinator of Gifted Services

within 10 district business days of the receipt of the GATE Committee's decision, or if received during the summer, within the first 15 days of the school year. Click here to file a Level I formal appeal.

The original GATE Placement Committee meets, considers additional information, makes a decision, and notifies the parent in writing. **Due to current COVID-19 district closure, the GATE Placement Committee will be unable to meet regarding appeals until the district is reopened. GATE Placement Committees will meet for Level I appeals after the first six weeks of instruction once the district is reopened.