Anonymous Alerts - Reporting System
Anti-bullying and safety app reporting system helps combat bullying and other negative activity
> Learn more

Help us, help you.
Submit a tip!

Birdville ISD takes all tips seriously and will investigate at the appropriate level. If this is an emergency, call 911.
District Newsletter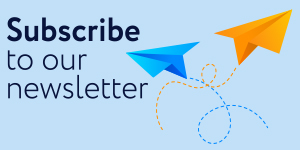 The Birdville ISD Council of PTAs hosted a virtual candidate forum on Wed., April 14 from 6:30–8:30 p.m. on Facebook Live.

Do you need extra support with homework? Birdville ISD can help with K-12 academic needs! Introducing the Birdville ISD Homework Helpline. Sign up today to meet with an online support teacher via Zoom through your student portal! Sessions available Monday - Thursday 8 a.m. to 8 p.m. and Friday 8 a.m. to 4 p.m.

TEA's announcement in January that in order to participate in STAAR/EOC assessments this spring, a student must be present at school. That announcement was followed by the Texas Tribune's interview with Commissioner Morath on Feb. 11. View complete message with details.

Students who are enrolled as face-to-face learners in Birdville ISD will follow the attendance guidelines and procedures listed in the Elementary and Secondary Student handbooks. View complete message.

Birdville ISD Superintendent Dr. Darrell Brown announced on March 9 that the District is joining forces with Texas Health Resources to offer COVID-19 vaccinations to all District employees. This includes part-time and/or substitute employees. Click to read complete details.

BISD's board of trustees met in a special meeting on Monday, March 8 to discuss the District's current procedure requiring the wearing of face masks in all District facilities. This meeting resulted from Texas Education Agency (TEA) Commissioner Mike Morath's recent update of the public health guidance for schools as it relates to wearing masks. > Read more

Come join the BISD family as we celebrate Birdville schools. Take a virtual tour of any or all campuses as we Discover Birdville.

Because of the winter storm Feb. 15–19, BISD is adjusting the fourth, fifth and sixth six-weeks grading periods. View complete details.

Birdville ISD can help with K-12 academic needs! Introducing the Birdville ISD Homework Helpline. Click titles for details.

Before sending your child(ren) to school each day, YOU are responsible for screening them for COVID-19 symptoms. Click title to view complete details regarding symptoms.

Birdville ISD, as required by Senate Bill 139, is providing parents with Updates on Special Education. Click title or READ MORE to view the flyer
Complete details regarding Summer Strength Conditioning and Sport Skills Training Guidelines during COVID-19.
Upcoming Events
Wednesday

April 22, 2021

May 3, 2021

May 4, 2021

May 5, 2021

May 6, 2021

May 7, 2021

May 8, 2021

May 9, 2021

May 10, 2021

May 11, 2021

May 12, 2021
View Calendar