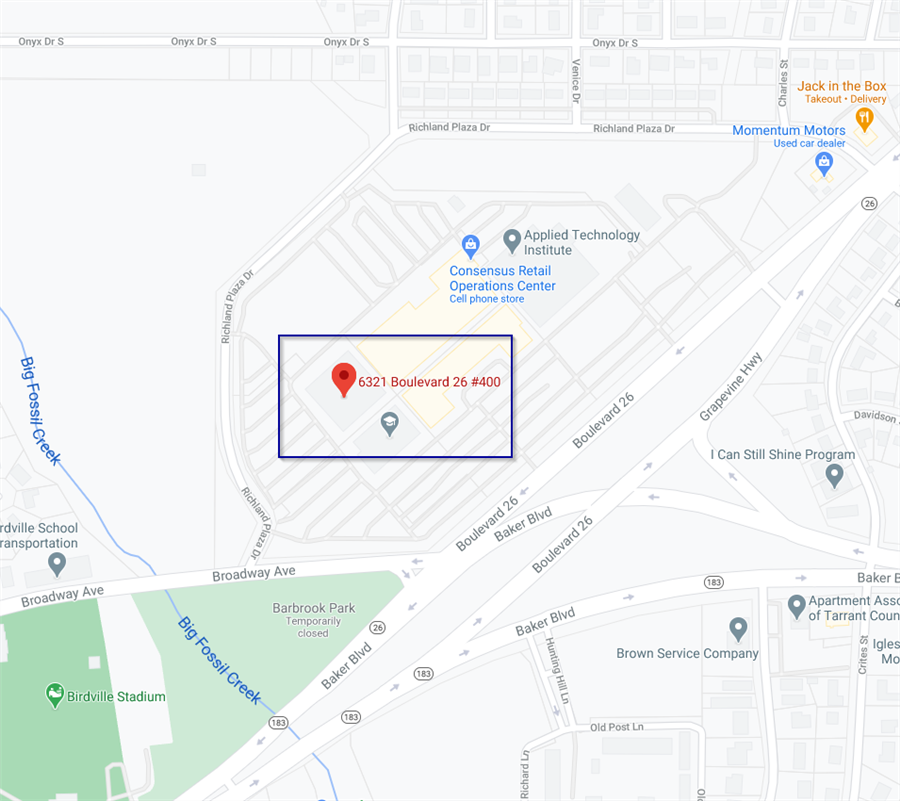 Address

6321 Blvd 26, Suite 400

North Richland Hills, TX. 76180
The PEIMS supervisor and assistant provide coordination, support and training to each campus and all central office staff requiring access to student record information such as grades, transcripts, attendance, discipline, scheduling and enrollment/withdrawals. it is also responsible for coordinating the coding for state (PEIMS) reporting and assisting with federal (CRDC) reporting with various departments such as Special Education, Bilingual/ESL, Gifted/Talented, Career and Technology, Title I and all campuses.

Student Records serves the district by tracking all student records from enrollment through graduation, as well as the disposal of those records that are not retained. The staff is also responsible for document archiving functions as well as performing searches and retrievals as requested by departments, schools and the public.
Hours of Operations

Mon.- Thurs. 8am-4:30pm

Friday 8am - 4pm
Contact Number

(817)547-5618
Student Records

Student Records may be requested by mail, fax to 817-547-5547 or in person at 6321 Blvd 26, Suite 400North Richland Hills, TX. 76180. There is a fee that must be paid with cash or money order before the records will be released. To release the records for a person 18 years or older, we must have their written consent stating the name of the person who will be receiving the records on their behalf. This is in accordance with the Family Education Rights and Privacy Act of 1974 (FERPA). If you have any further questions, please call 817-547-5618.