District Newsletter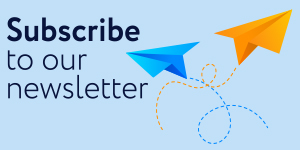 Partners in Education Recognitions
Rev. Mike and Cheryl Kerzee with Smithfield United Methodist Church were recognized for their support of Smithfield Elementary. The church provides mentors and volunteers to the school. In addition, they recently paid off all overdue lunch account balances for the students.

Birdville Council of PTAs 2018–19 President Lauren Althoff, First Vice President/Volunteer Coordinator Tami Copeland (not pictured), Fifth Vice President–Clothes Connection Becky Bolstad, and Sixth Vice President–Supply Depot Cathy Langston were recognized for their outstanding leadership of the Birdville Council of PTAs, Volunteer Partnership, Clothes Connection and Supply Depot.
Birdville ISD's Partners in Education (PIE) program is committed to helping individuals and organizations find a way to make a positive impact on the students and staff of BISD.

Everyone wins when our schools provide the very best educational opportunities possible.

Let's get started!

First, become an approved volunteer. Complete online volunteer application.
BISD District News
View complete story on BISD Students Go Fishing For STEM Success [opens in new window]

The 5th and 8th grade STAAR Reading and Math results from the tests taken in April 2019 will be released soon (4/30 – Texas Assessment Website and 5/2 in Skyward Family Access). > Click title to view steps on how to review your student's results.