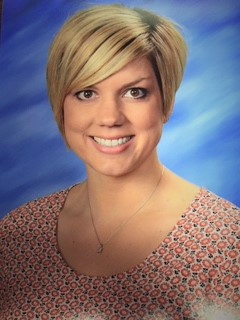 Amanda Holman

Assistant Principal

Campus Behavior Coordinator

817-547-1600
It is with great excitement that I welcome you back for the 2021 - 2022 school year! I'm excited to meet our Eagles and their families! I look forward to partnering with each of you and working with you for an outstanding year of learning, growth and celebrations.

Here is a little bit about me. I graduated from Texas Woman's University with a Masters in Deaf Education. My first classroom position was in Irving ISD in a 3rd-5th self-contained Deaf Ed classroom. In 2010, I moved to Birdville ISD where I taught 3rd and 5th grades (Hardeman & Walker Creek), and then transitioned into a math interventionist role for 3 years and a math coach for 1 year. Previously I served as the Assistant Principal here at David E Smith for 3 years., and it is an honor to serve as your child's Principal I am a Birdville ISD product (K-12), and feel very blessed to continue my career in the district I grew up in.

My husband and I have 2 children. Our son AJ is 9 and daughter Carsyn is 4. AJ will be in 3rd grade this year and Carsyn is in preschool. My husband, Anthony, is the Associate Head Coach for the boys basketball team at Birdville High.

Families, I invite you to be an active partner in your child's education and have frequent communication with your child's teacher. If there is anything we can do to serve you, please let us know. Thank you in advance for a wonderful school year!