Congratulations RHS Art Team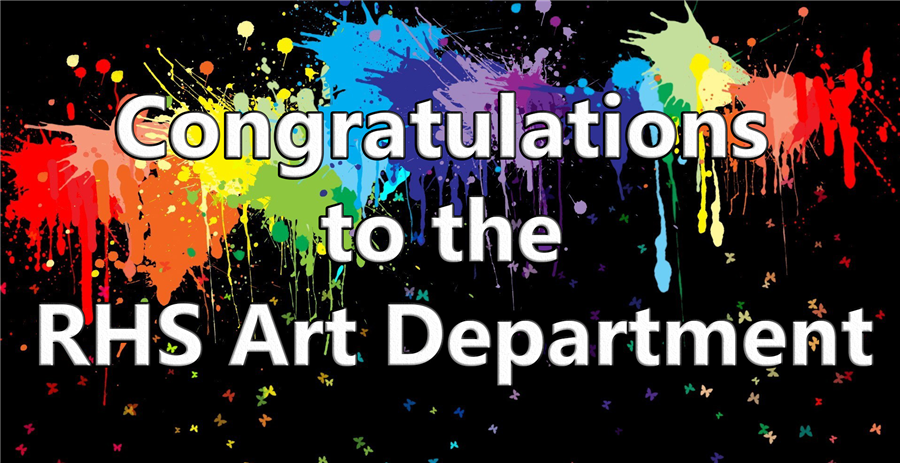 Over 32,000 artworks participated in the VASE event this year, and just over 2,300 submissions advanced to the State competition. RHS brought home three of the 150 Gold Seal Awards, while two of our students received merit-based scholarship awards!
RHS Students received the following medals at the State VASE event on April 27 and 28:
18 students; 15 attended
20 State-Qualifying works
7 Rating IV's
3 Rating V's (State Gold Seal award; only about 150 gold medals are awarded each year.
GOLD SEAL Awards:
Division 1 Gold Seal: Cameron Hallford = Gold Seal (1)
Division 2 Gold Seal: Colby Golightly = Gold Seal (2)
Scholarships:
Colby Golightly = $600 Division 2 2D Scholarship Workshop Award
Bradi Bratton = $500 Dr. Henderson (Founder of VASE) Memorial Scholarship