The English Department went all out on Friday night at the Homecoming Dance! Since our theme for Hoco was The Wizard of Oz,
7 of our teachers dressed up as the cast of Oz and surprised our students at the dance.
Denise Jones as The Wizard
Angie Gruver as Dorothy
Lauri Krumm as The Cowardly Lion
Amanda Birkheimer as The Tin Man
Mendy Rasor as the Scarecrow
April May as The Wicked Witch of the West
Melanie Kuyoth as Glenda the Good Witch of the East.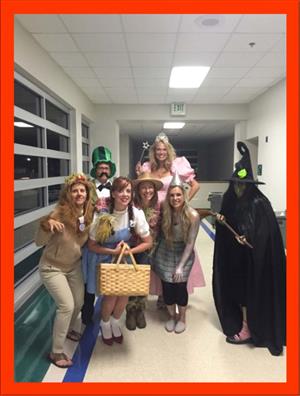 What an awesome show of "Courage, Intelligence and Love" towards our students!
---