Due to COVID-19, all Birdville ISD facilities will remain closed and all events/activities canceled until further notice. The free lunch feeding stations will continue through June from 10 a.m. to noon Monday through Thursday. For up-to-date information, visit birdvillschools.net/covid19.
Open Enrollment - Apply Today!
District Newsletter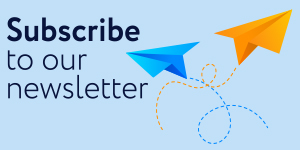 Tip Line
Help us, help you. Submit a tip!

Birdville ISD takes all tips seriously and will investigate at the appropriate level. If this is an emergency, call 911.

Note: When submitting a tip, please provide details including… Who, What, When, Where and your contact information, if BISD needs to contact you for additional information.
View 2019-20 Important Dates
Partners in Education (PIE) Recognitions
February 2020

Birdville Baptist Church in Haltom Church in Haltom City was recognized for its support of Birdville Elementary School. The church provides school supplies for students, classroom supplies for teachers and mentors, facilitates weekend backpack with food, and so much more.

---

We need you! School-support opportunities for parents, businesses and the community. Visit PIE website.
Starting the week of August 17, Chromebooks will be distributed to families at their student's home campus. Each campus will send specific details about pickup days, times, and locations. Click on READ MORE for complete details and videos regarding the technology distribution.

Students enrolled in BISD's online courses will be provided personalized learning options. Click Read more to view complete details on Instructional Plan for 2020-21.

During a special called meeting on Monday, Aug. 3, the BISD Board voted to continue with the plan to begin school for all students with online learning on Monday, Aug. 24, with the exception of special education. (Select special education will be able to begin face-to-face on Aug. 24.) They also decided to begin face-to-face instruction on Tuesday, Sept. 8 for families that chose that option during the registration process. Click title to read complete message.

At the Thursday, July 23 Board meeting, trustees voted to accept administration's recommendation to push the start of school back to Monday, Aug. 24.

Birdville ISD, as required by Senate Bill 139, is providing parents with Updates on Special Education. Click title or READ MORE to view the flyer

Today, the Texas Education Agency released updated guidance regarding in-person learning for the 2020-21 school year.

After meeting with our Birdville ISD high school band directors as well as district administration, and with the safety of our students as our greatest concern, we have made the difficult decision to not participate in competitive marching band activities this fall due to ongoing pandemic concerns. > Read complete message

Birdville ISD has opened online registration EARLY for the 2020-21 school year. You may register online beginning Thursday, July 2 through August 26.

Looking for some Summer Fun? Birdville ISD Summer Enrichment is now available for pre-K through Grade 12. Resources for reading, math, science, and social studies, as well as social-emotional and advanced academics, are included. > Read more

Every pre-K through fifth grade student will have access to online books throughout the summer. Click to view complete details.

Stay informed with the website with district updates and coronavirus.

Hope Squad and BISD's Counseling Department have several recommendations on how to support struggling students during school closures.
2020 Everyday Heroes Virtual Event - Teachers of the Year
Open Enrollment Video - Come Join the BISD Family!
Birdville ISD Personalized Education
Description: Transparency Stars

(Recognizing Local Transparency Achievements

Transparency Star - Traditional Finances

Transparency Star - Debt Obligations