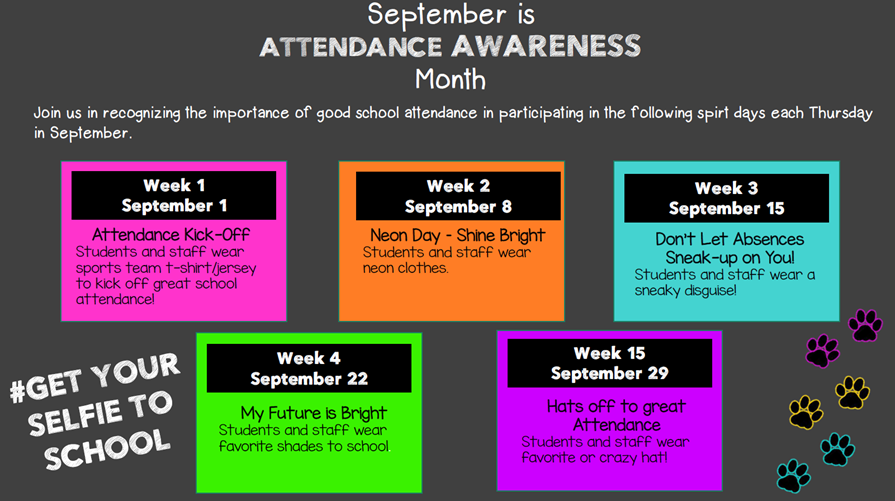 September is Attendance Awareness Month
Good morning Bobcat Families!

Please participate with your child in Binion's Attendance Awareness Month. Please dress your child for the specific spirit days listed below. We will award the two best attended homerooms at the end of September with a ice cream sundae party in the cafeteria.

Thank you and let's make this a BIG TIME EVENT!!

¡Buenos días familias de binion!

Por favor, participe con su hijo(a) en el Mes de Conciencia de Asistencia de Binion. Por favor, vistan a su hijo(a) para los días específicos de espíritu que se enumeran a continuación. Premiaremos a los dos salones con mejor asistencia al final de septiembre con una fiesta de helados en la cafetería.

¡Gracias y hagamos de esto un GRAN EVENTO!