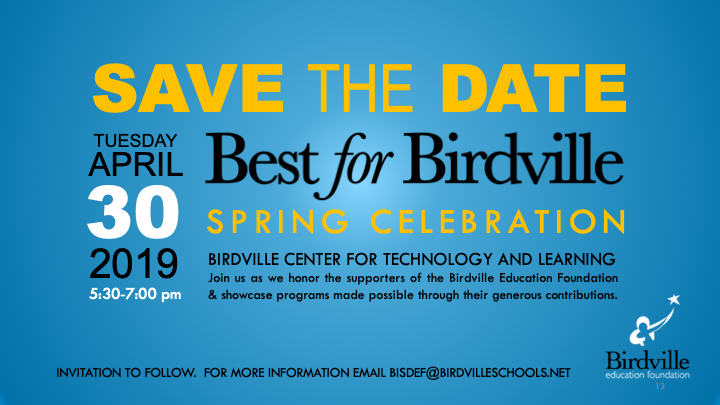 Tuesday, April 30, 2019




5:30 PM – 7:00 PM CDT

Birdville Career & Tech Center
7020 Mid Cities Boulevard
North Richland Hills, TX 76180

Join us as we honor the supporters of the Education Foundation and showcase some of the programs made possible through their contributions.

Dr. Darrell Brown,
Superintendent of Schools
Doug Terry,
President Education Foundation Board of Directors

Demonstrations of Innovative Teacher Grants made possible through the generous donations of the Education Foundation Best for Birdville Annual Campaign donors will be showcased, everything from building blocks to media software to robots to virtual reality geography.

Music performance from North Ridge Middle School Jazz Ensemble.

Join us at the Birdville Center for Technology and Learning and be a part of the Best for Birdville.

The event is free but reservations are required.