Partners in Education (PIE)


We need you! School-support opportunities for parents, businesses and the community. Visit PIE website.
District Newsletter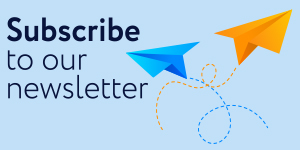 Partners in Education Recognitions
Rev. Mike and Cheryl Kerzee with Smithfield United Methodist Church were recognized for their support of Smithfield Elementary. The church provides mentors and volunteers to the school. In addition, they recently paid off all overdue lunch account balances for the students.

Birdville Council of PTAs 2018–19 President Lauren Althoff, First Vice President/Volunteer Coordinator Tami Copeland (not pictured), Fifth Vice President–Clothes Connection Becky Bolstad, and Sixth Vice President–Supply Depot Cathy Langston were recognized for their outstanding leadership of the Birdville Council of PTAs, Volunteer Partnership, Clothes Connection and Supply Depot.
BISD District News
Birdville ISD provides an online application to help make the process easier and more convenient for parents. Apply for Free and Reduced Lunch. View details online.

Test results include Grades 3 through 8 and all End of Course (EOC). View log in details and see results today.
Open Enrollment Video - Come Join the BISD Family!
Description: Transparency Stars

(Recognizing Local Transparency Achievements

Transparency Star - Traditional Finances

Transparency Star - Debt Obligations
Birdville ISD Personalized Education
---

BIRDVILLE ISD ADOPTED A TAX RATE THAT WILL RAISE MORE TAXES FOR MAINTENANCE AND OPERATIONS THAN LAST YEAR'S TAX RATE.

---