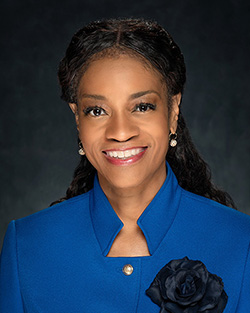 Dr. Kenya Ayers

President of TCC Northeast Campus

Effective July 1, 2019
Effective July 1, 2019, Dr. Kenya Ayers will serve as the President of TCC , Northeast Campus. The Collegiate Academy of Birdville is pleased to welcome Dr. Ayers to the Leadership Council and we look forward to establishing a close working relationship.

Dr. Kenya Ayers serves William Rainey Harper College as Vice President and Chair of the Board of the Northwest Educational Council for Student Success and previously was Dean, Academic Enrichment and Engagement (NCESS). NECSS is a secondary- and post-secondary collaborative for college and career readiness, which encompasses twenty-three communities.

Dr. Ayers served as Associate Provost for Kettering University for six years and led academic support operations including institutional effectiveness, international studies, the Academic Resource Center, the First Year Experience program and the Center for Excellence in Teaching and Learning. She also served as Dean of Student Services for Trinity Washington University in Washington, D.C. Her other higher education experience includes Learning Skills Specialist and Academic Counselor at the University of Houston, Coordinator of Academic Support Services at Florida Atlantic University and Coordinator of the Minority Teacher Initiative at Oakland Community College.

She was a recent ACE Fellow (American Council on Education) and was selected for the AACC Future President's Institute in 2013. She holds an Ed.D. in Educational Leadership and Cultural Studies from the University of Houston, a Master of Science in Clinical Psychology from Eastern Michigan University, and a Bachelor's Degree. in Psychology from The University of Michigan.