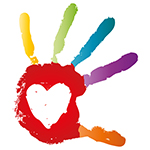 2017-2018

I am starting my 28 year to teach!! Sometimes I think that is hard to believe! After 27 years, I still love and enjoy what I do . . . teaching students and hopefully making a difference in their lives!! Over the last 27 years I have taught a variety of grades/grade levels in general education and special education: PPCD, kindergarten, first grade, second grade, middle school special ed, 6th grade reading and english, 6th grade social studies, and high school special ed. I like change . . . I have enjoyed teaching the different ages from pre-K, elementary, middle, and now high school.

When I am not teaching, I LOVE my family time! I am married to my wonderful and most thoughtful husband, Gary. We have a blended family with 7 children (me-4, Gary-3) and 4 grandchildren with another one on the way soon!! Family time is fun, exciting, loud, and crazy! And I wouldn't change a thing! My oldest son, Luke, married Shelbe (who has become like my third daughter) in May of 2017. CJ is my second son. He attends UTA. Sydney and Lainey are my twin daughters - who are juniors here at BHS. Carrie (Gary's oldest daughter) is married to Samy. They have 3 children: Kylee (6), Wyatt (3), and Myles (1). They live in Switzerland! What a beautiful place to visit!! Katie (Gary's second daughter) is married to Eric. They live in Arlington and have Logan (3) and are expecting baby Dylan very soon!!! Caleb is Gary's son. He lives in Austin and visits often.

When not spending time with family, I like to garden, run, and do just about anything outside. I do enjoy a good book and scrapbooking when I sit still long enough! Ha!

My family is important to me; and my students are also important to me. I treat each student as if they were my own. I realize all children are created differently; and I try to teach to their differences. I hope to make school a fun, safe place to learn!