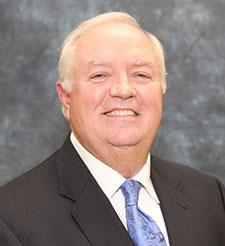 Richard Davis
Secretary
Place 5 - Expires 2018
Member:
2006-Present
Board of Trustees
Board Offices Held
President: 2011-12
Vice President: 2010-11
Secretary: 2016-17, 2009-10

Davis is a 1974 graduate of Richland High School. He was a member of the 2006 BISD bond study committee, and he also served on the 1986 bond committee. He is a Texas Scholars presenter and a former board member for the Richland Rebel Touchdown Club. Elected to the BISD Board of Trustees in 2006, Davis is married to Brenda Davis, a retired BISD teacher. They have three children. Josh Offield, 2012 graduate of Texas Tech University; Lauren Davis, 2008 honor graduate of Texas State University; and Jacob Offield, 2009 graduate of Stephen F. Austin University. Richard and Brenda are members of Birdville Baptist Church, where he serves as a deacon and teaches an adult Sunday school class. Both are involved in the Worship Choir, and Brenda plays with the Jubilation Ringers, a handbell choir.
Davis currently serves as a director of the NE Richland Lions Club and previously served on the board of directors of Liberty Bank. Davis is a board member of the Greater Fort Worth Builders Association. He is a former chairman for the Northeast Tarrant Chamber as well as for the North Richland Hills Planning/Zoning Commission. He served on the North Richland Hills city council from 1982-1991.
Davis is the director of sales for Lift Aids, Inc. [disclaimer]