District Newsletter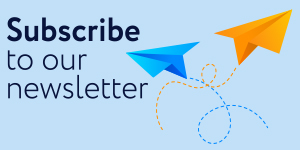 Video: National Library Week 2020
---

Portrait of a Birdville Librarian

School librarians serve many roles within the school community: leader, instructional partner, information specialist, teacher, and program administrator. We have established these guiding principles as a reflection of our values as librarians and professionals. We are:

Leaders

Instructional Partners

Information Specialists

Literacy Teachers

Program Administrators
With skilled librarians leading the charge, school libraries evolve from quiet reading zones to active, flexible learning spaces for student collaboration and innovation, such approaches move students to become designers and creators engaged in real-world applications of their learning who are better prepared for success in college and a career. - Bob Wise, Alliance for Excellent Education President

The mission of the Birdville Libraries is to provide a resource center that promotes independent lifelong learning through a variety of well-chosen materials, collaborative instruction, and ethical stewardship.

Click the text ELEMENTARY LIBRARY ONLINE LEARNING RESOURCES below to access online books, activities with authors, interactive online books, research and informational sites, and more:

Click on the text MIDDLE SCHOOL STUDENT ONLINE LIBRARY RESOURCES below to access helps for online reading, research, and content area learning activities:

Click on the text SECONDARY LIBRARIES GO VIRTUAL WITH BOOK TALKS below to access Middle and High school book talks:
BISD District News
With a mix of face-to-face and online learning, BISD will only post progress reports online in Skyward Family Access for parents/guardians. Campuses will not be printing and sending home paper copies of progress reports. If a paper copy is needed, parents/guardians should contact the campus to request a copy.
For families that want their child(ren) to return to face-to-face instruction or switch back to online learning for the next six weeks, please contact your child's campus no later than noon on Friday, Sept. 18. > Click title for complete details. > Click title for complete details.

On Thursday, October 15, BISD Superintendent Dr. Darrell Brown announced changes to the 2020–21 school calendar. The District is adjusting the calendar to add five half days so teachers can effectively plan lessons for face-to-face and online students.

The USDA has issued a nationwide waiver allowing the Birdville ISD Child Nutrition Department to serve FREE meals to students under the age of 18. This meal benefit waiver allows students to have FREE meals until December 31, 2020, or as long as the USDA funds this benefit. > Click title to view complete message