District Newsletter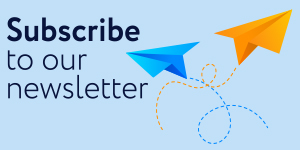 ---

Portrait of a Birdville Librarian

School librarians serve many roles within the school community: leader, instructional partner, information specialist, teacher, and program administrator. We have established these guiding principles as a reflection of our values as librarians and professionals. We are:

Leaders

Instructional Partners

Information Specialists

Literacy Teachers

Program Administrators
With skilled librarians leading the charge, school libraries evolve from quiet reading zones to active, flexible learning spaces for student collaboration and innovation, such approaches move students to become designers and creators engaged in real-world applications of their learning who are better prepared for success in college and a career. - Bob Wise, Alliance for Excellent Education President

The mission of the Birdville Libraries is to provide a resource center that promotes independent lifelong learning through a variety of well-chosen materials, collaborative instruction, and ethical stewardship.

Click the text ELEMENTARY LIBRARY ONLINE LEARNING RESOURCES below to access online books, activities with authors, interactive online books, research and informational sites, and more:

Click on the text MIDDLE SCHOOL STUDENT ONLINE LIBRARY RESOURCES below to access helps for online reading, research, and content area learning activities:

Click on the text SECONDARY LIBRARIES GO VIRTUAL WITH BOOK TALKS below to access Middle and High school book talks:
BISD is only providing face-to-face instruction for the 2021-22 school year. The District will not continue online learning. (Masks are optional in District facilities and at District events.)

BISD's board of trustees met in a special meeting on Tuesday, May 11, and voted to update the District's current procedures regarding face masks and COVID-19 related quarantines.

The BISD Family welcomes Dr. Gayle Stinson and family to Birdville. Dr. Stinson was hired by the Board as the new superintendent and will begin in the District on July 1.