Click the text ELEMENTARY LIBRARY ONLINE LEARNING RESOURCES below to access online books, activities with authors, interactive online books, research and informational sites, and more:

Click on the text MIDDLE SCHOOL STUDENT ONLINE LIBRARY RESOURCES below to access helps for online reading, research, and content area learning activities:

Click on the text SECONDARY LIBRARIES GO VIRTUAL WITH BOOK TALKS below to access Middle and High school book talks:
District Newsletter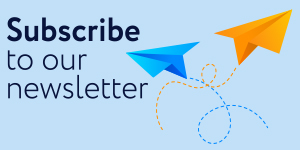 Video: National Library Week 2020
Portrait of a Birdville Librarian

School librarians serve many roles within the school community: leader, instructional partner, information specialist, teacher, and program administrator. We have established these guiding principles as a reflection of our values as librarians and professionals. We are:

Leaders

Instructional Partners

Information Specialists

Literacy Teachers

Program Administrators
During a special called meeting on Monday, Aug. 3, the BISD Board voted to continue with the plan to begin school for all students with online learning on Monday, Aug. 24, with the exception of special education. (Select special education will be able to begin face-to-face on Aug. 24.) They also decided to begin face-to-face instruction on Tuesday, Sept. 8 for families that chose that option during the registration process. Click title to read complete message.

At the Thursday, July 23 Board meeting, trustees voted to accept administration's recommendation to push the start of school back to Monday, Aug. 24.

On Tuesday, July 21, Tarrant County Public Health and Human Services issued a Control Order ("the Order") requiring school districts to start school with virtual learning only through Sunday, Sept. 27. This means that all students and teachers will begin classes in online learning, and BISD will keep buildings closed to students for regular on-campus, face-to-face instruction and activities until after Sept. 27. Click title to read complete details.

The Texas Education Agency (TEA) released information to school districts on Tuesday, July 7, about the return to school in the fall. The District is working through that document and will provide the BISD family with more details as they become available. > Read complete message from Dr. Brown.

Birdville ISD has opened online registration EARLY for the 2020-21 school year. You may register online beginning Thursday, July 2 through August 26.

Stay informed with the website with district updates and coronavirus.

Hope Squad and BISD's Counseling Department have several recommendations on how to support struggling students during school closures.
With skilled librarians leading the charge, school libraries evolve from quiet reading zones to active, flexible learning spaces for student collaboration and innovation, such approaches move students to become designers and creators engaged in real-world applications of their learning who are better prepared for success in college and a career. - Bob Wise, Alliance for Excellent Education President

The mission of the Birdville Libraries is to provide a resource center that promotes independent lifelong learning through a variety of well-chosen materials, collaborative instruction, and ethical stewardship.